I originally launched this blog by sharing information I gathered for my thesis on Web Radio.  While I do plan to add more of that content and I am slowly inching towards launching my own webcast, I decided to use the blog format to share recent plans I made and share some information.
The big news is I am travelling to Dublin Ireland soon, my first international flight in a very long while.  When I applied for the passport I found out that my birth certificate was no longer accepted, as it was for my original passport issued in 1976.  Since my flight was booked, this required a trip to one of the 5 same-day service passport offices located in Scranton PA.  It worked.  With expedited service on all the mailings, I now have my newly issued passport book for my October 5th flight.
If you have spent some time on my blog, or Facebook page, Linked-in page, Instagram page or google+ page, then you know I am interested in music, yoga, and videography.  I plan to combine all 3 of these passions, (if I may call them that) into my trip.
I plan to shoot video and stills with a new Sony a7 III DSLR style camera.  Sony and Cardinal Camera currently have a deal going of 24 months to pay off with no interest.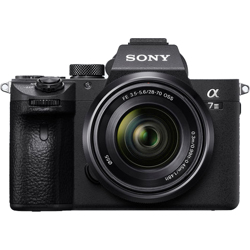 http://shop.cardinalcamera.com/spec_sheet.html?catalog[name]=Sony-a7-III-Full-frame-Mirrorless-Interchangeable-Lens-Camera-with-FE-28-70mm-OSS-Lens—Black-Digital-Cameras&catalog[product_guids][0]=1789094
If anyone would like video footage of any locations in Ireland, please send me a message and I will try to shoot it for you at a rate that we can work out.
If any bands or performing artists are interested in setting up a livestream to Facebook or Youtube utilizing the high quality imagery of this camera, please contact me directly. 
One of the main points of interest for me is the Emerald Guitar factory as I am planning a visit to their location north of Dublin during my stay.  I hope to get pictures and video directly from the factory if allowed.
Second point of interest is Samadhi Yoga in Dublin, where I will visit with Greg Walsh to learn about Iyengar Yoga, and take a class or two to start off my week in Ireland.
https://www.samadhi.ie/yoga-dublin/dublin-yoga.html
The weekend of October 19-21, Greg will be hosting an Iyengar Immersion class at the Yoga Garden in Narberth PA, and I will be attending those sessions as well.


Finally will explore some music of Ireland by visiting Emerald Guitars in the North Country of Donegal.  Emerald Guitars makes some very unique instruments utilizing carbon fiber technology.
"Emerald Guitars are produced predominantly using various types of high grade carbon fibre bonded together in a matrix of epoxy resin but we also use other structural core materials sandwiched between the carbon layers to create a very lightweight and rigid structure.
Other materials such as glass fibres and Kevlar can also be used from time to time to create various tonal properties depending on what we are trying to achieve in a specific guitar.
The great thing about composite guitar construction is that we have a broad pallet of materials which we can use in various different quantities and layers in the guitar to create many very different tonal properties yet once we create a desired layup for a guitar we can then easily repeat it to give great consistency from guitar to guitar."
The other great things are they do not use any wood for sustainability, they are very durable for travelling, and stay in tune for long periods of time.
Emerald Guitars
My final thought is to record and possibly live-stream some local Irish musicians, whether they be busking in Dublin, singing rock music in Donegal, or traditional Irish folk music in Galway.  Stay tuned to my youtube or Facebook pages for possible livestreams during the week of October 6th to the 13th.
SLAINTE. (Sláinte or slàinte is a word literally translating as "health" in several Gaelic languages and is commonly used as a drinking toast in Ireland and Scotland. Wikipedia)